Tourism in Georgia for young families (most important activities for each group)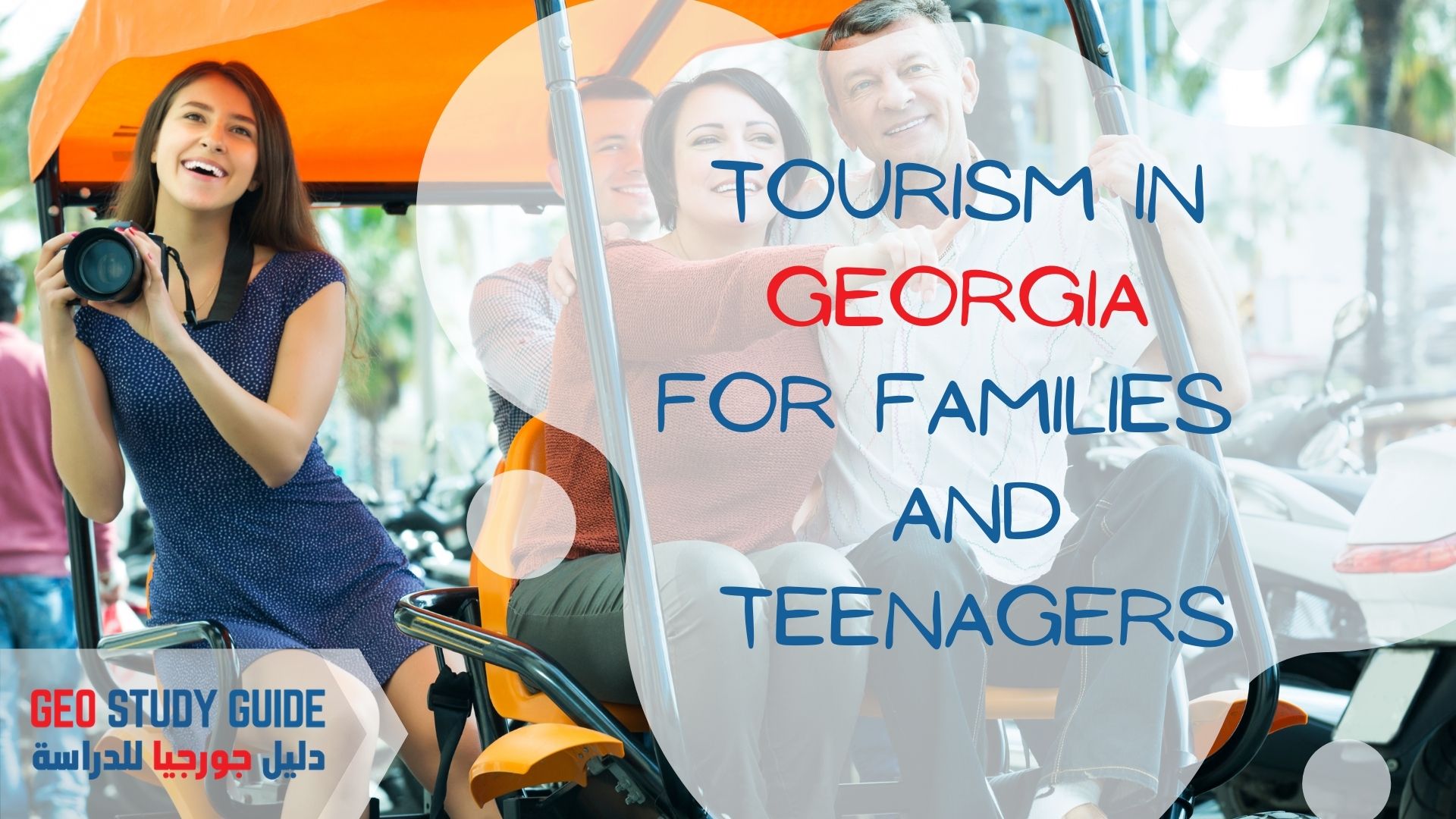 Tourism in Georgia for young families (most important activities for each category)
The natural factors in Georgia are considered one of the main reasons for attracting tourists around the world, as most foreign and Arab visitors during the past years have praised the remarkable development that has appeared strongly in some vital areas of some cities in Georgia, and the government has already contributed to the development of ancient monuments. And rebuilding what was destroyed due to climatic factors and because of some wars that lasted more than several centuries.
Tourism in Georgia for young families (most important activities for each category)
After carrying out several reforms by the government in Georgia, the matter has become very wonderful and beautiful, as the squares of the parks have been restored, and attention to paved castles whose features have disappeared permanently until they are restored again, and the beauty and precision of architecture appeared within them. .
The state has also taken care to provide hotel housing for foreign and Arab families, on the banks of valleys and islands located on unparalleled natural beaches, and historical sources indicated that Georgia has a rich history dating back millions of years, as its history witnesses hundreds of wars, conflicts, failures and achievements.
The most important tourist activities in Georgia for families
Despite the security precautions that some countries impose on travelers due to the Corona virus, there are some Arab and foreign families still tempted by the idea of ​​traveling to a country and enjoying and relaxing for some time without thinking about this dreaded epidemic, and on those who close some countries to themselves to limit The spread of the virus, Georgia always opens its doors to all new visitors from families, and the following are the most important tourist activities for families at the lowest costs and the best methods of entertainment and enjoyment.
Tourism in Georgia for young families: visit natural caves in Georgia
The concept of visiting the caves in Georgia varies, where all people can visit some caves that contain some technical factors such as adding colorful lights that attract attention, such as Prometheus Cave and Grestskale Cave in Georgia, through which you can wander and enjoy inside one of the small boats that pass through Rivers and canyons.
On the other hand, you can visit the caves in the old literal sense, where you can see some caves specialized in paleontology and the archeology related to them, and the caves specialized in this science do not represent any step, in the case of children, as they help in the love of discovery and adventure, unlike the Grestskale cave and Prometheus cave Which may pose some risk to children in certain cases.
Enjoy fishing is a distinctive activity in Georgia
Most Arab families in particular are interested in the sport of fishing, and it is fortunate that the country of Georgia has many fisheries dedicated to fishing, as it allows all visitors to fish on the coast of the Black Sea, rivers and fresh and salt lakes, so you can experience this wonderful adventure on board a boat where It is dear to all families to do this experiment.
Tourism in Georgia for young families: Horseback riding is one of the most important activities for families in Georgia
This activity is considered one of the most popular activities for children in particular, and if we talk about Arab countries, we do not find that horseback riding is widely available in some of them due to the lack of sufficient green spaces, and therefore the practice of this activity is limited only to large clubs, but in Georgia Then it could get very nice.
Through this wonderful adventure, you can wander directly in the branching areas within the valleys and forests, as it is sometimes difficult to enjoy all the landscapes on foot or by bicycle, and for this reason, horseback riding and climbing directly to one of the small hills and camping in those areas It is one of the most enjoyable activities that will leave a mark on the lives of these families for a long time.
Visit parks and parks in Georgia
The country of Georgia and its affiliated cities contain many environmental reserves that contain natural monuments and natural parks, so if you want to take a tour of beautiful ecological areas, you can choose between more than 23 nature reserves, all of which are specialized in botany.
And it is not just about seeing plants and flowers only, but you can see wild birds that reach more than 358 species of birds, so walking through the natural pathways and watching these soaring birds flying high to your neighborhood is one of the wonderful scenes that you cannot delete from memory. Absolutely.
Advantages of travel for tourism in Georgia for families
Tourism in Georgia Young families: Make new friends in Georgia
The Georgian people are among the most affectionate and committed people in foreign regions, so the way to get to know new people you trust is a simple matter where you can easily acquire some friends, but in the event that you want to get to know new friends from the popular areas densely populated by the indigenous population. You find some difficulty in the handling due to lack of proficiency in the language.
Ease of accommodation in Georgia for families
Residence in Georgia is one of the most important things to think about before planning to travel in Georgia, that all you have to do is go to some websites that concern apartments and hotels in Georgia, and it is preferable to use these sites for reservations or inquiries because they all contain uniform prices Thus, the tourist will not be deceived or swindled, as it is expected to find many apartments at very low prices in some months and high in other months due to the increasing number of tourists during the seasons of the year.
Availability of family restaurants in Georgia
Some Arab Muslim families may face a big problem while traveling to a foreign country, which is related to eating halal foods that have been slaughtered and cooked in the Islamic way, but one of the most important features really in Georgia is that there are dozens of Arab restaurants in all the cities of Georgia, where You can enjoy the most delicious halal meals that you are accustomed to in your country.
Availability of transportation and transportation and ease of transportation for families in Georgia
In recent years, the state has made a comprehensive development of all transportation means in Georgia, where it is possible to move from one place to another at specific prices via train, taxis or airlines, and these means are characterized by providing the best modern technologies and services to all travelers, knowing that it is better to inquire about The cost of tickets and booking them before thinking about starting the hike so as not to be taken advantage of by some taxi drivers.
Tourism in Georgia. Young families: feeling safe and secure in Georgia
Security and safety usually relates to strong police elements that bear the largest share in protecting citizens and tourists without any prejudice or discrimination, and the Georgia police are considered one of the most important safety elements that a tourist needs to roam freely in rugged areas, as the Ministry of Interior in Georgia has set strict laws against all Whoever tries to attack a girl or someone in any region, and that is why traveling to Georgia for girls or families is very safe.
Tourism in Georgia Young families: the most important tourist cities that can be visited in Georgia
Tbilisi is one of the most important tourist cities to visit in Georgia
The capital, Tbilisi, is one of the most important capitals around the world on which the mother country depends in establishing and developing tourism, as it is one of the most beautiful cities that you can visit in the event that you get some enjoyment and relaxation, and in a quick tour in Tbilisi, we find the most important historical facilities designed in the style The Assyrian, which is distinguished by its ingenuity of architecture, it dates back to the sixth century AD, and while wandering, we find some locals owners of simple and beautiful country houses, who may invite you for some delicious food.
Borjomi is one of the most important tourist cities to visit in Georgia
Most of the visitors come daily to Borjomi to enjoy the picturesque nature and the wonderful parks, where you can practice walking through the paths to see the green hills, but it is not only that, but you can see wells filled with natural groundwater that tourists come to in order to eat some water drops Natural without any cost or precautions, it is an enjoyable experience to go back to the origin of the distinct nature.
Tourism in Georgia for young families: the most important tourist activities in Georgia for young people
The country of Georgia is one of the most important countries that has increased in demand in recent times by youth groups that want to break the boredom routine and enjoy a real adventure between the embrace of the picturesque nature and the multiple means that specialize in recreational tours for young people, and for this we will review with you today the most important tourist activities to do some Real adventures in Georgia.
Enjoy practicing kayaking in Georgia
Kayaking is considered one of the most important practices that appeal to the largest number of age groups for young people, as they can undertake this wonderful adventure across wonderful rivers and waterfalls, as some trips have been provided for professional youth who have the ability to practice rowing in rivers with high levels, which are considered more dangerous. , Which some adventure and suspense fanatic may want.
On the other hand, some excursions have been devoted to beginner youth who do not have sufficient experience in practicing this sport, and for this reason, experts at the highest level have been assigned to accompany everyone who wishes to learn this sport in the rivers designated for this through rowing in the calm waters.
Skydiving during airplanes or high mountains in Georgia
This activity is divided according to the individual's financial condition, where the specialized airlines can be used for parachuting with the payment of some high-cost sums of money, and despite paying the exorbitant expenses, it is worth doing this wonderful adventure, where you can see the icebergs and the views Outstanding natural scenery.
As for the lack of material capabilities of some people, this activity can be done on the road to the Caucasus Mountains and the mountains with high heights in some other cities, where the parachute sport through these mountain peaks is one of the most popular activities that are loved by lovers of excitement and a sense of adventure, with Knowing that it is best not to do this activity in the absence of experience, and it is also not recommended to do it for people with weak hearts.
Enjoy cycling sports in Georgia:
Life in Georgia is characterized by distinctive places with large areas that are not without greenery decorated with the most beautiful types of flowers that are opened in the spring, so the best seasons to visit these spaces is the spring season where you can see the beautiful-looking dogwoods, where the special parties are held for the coming of spring Some green parks.
You can see all of this and more on your bike, the sport through which you can wander among the green mountainous terrain, as paved roads have been made that you can pass through and the scenes of all the valleys and green parks on both sides of the road, and during the return you can see the historical castles and forts with a long history .
Enjoy mountaineering and snowboarding activities in Georgia
You can go for this wonderful experience if you have the courage to do so, as it is no less dangerous and fun than skydiving, as the country of Georgia enjoys the highest and most famous mountains in the world, so the mountains of Georgia are the favorite mountains of dozens of tourists who come to practice climbing daily.
You can go through that experience according to your personal choice, where you can test climbing first on one of the mountains that are characterized by a low altitude for the love of simple adventure, then you can test the practice of climbing on the highest mountains altitude in Georgia, which may sometimes reach a height of approximately five thousand meters, In all cases, the state has made the sport fully secure, and some injuries usually occur.
Mistakes that some young people may make when traveling to Georgia
The dream of traveling and living experience and adventures are very wonderful things, but there are some young people who have wrong ideas and beliefs that may make this dream a disturbing nightmare that keeps reminding him throughout his life, and for this we have collected for you some mistakes that most youth groups fall into when traveling to Georgia or any country. Foreign.
Resisting the police is a mistake that cannot be made in Georgia
As a result of watching some exaggerated foreign dramatic scenes on television, some young people may be affected and want to imitate them, and this may sometimes lead to rioting or encroachment on policemen for any reason, knowing that the security services in Georgia give all rights to all The population sects in the country, on the other hand, it deals firmly and harshly with all those who violate the established legal regulations.
Therefore, what you have to do is not to follow any violation through which you can be subjected to arrest, and it is also better that you have all the necessary papers that prove your identity, as in some cases those interested are released if they prove their hobby if the violation is not significant. .
Flirting with girls is not something you can make in Georgia
Some young men may sometimes imagine that foreign girls have absolute freedom that qualifies them to do what is not desirable, and this is one of the wrong beliefs that these young people may fall into, and this belief is due to some of the rumors covered in social media news about girls of the night in Georgia, and of course This news has no basis in truth.
Whereas, despite the absolute freedom that the girls of Georgia possess, they always cling to the customs and traditions that they had grown up with, along with their religious adherence to Christian and Islamic doctrines, and women in Georgia occupy prestigious positions that have their effects and development on society in Georgia.